About us
Creating value that enriches the lives of our customers. That is what MEGA MART is dedicated to. MEGA MART is a business reaching out to the world, the matrix of which is a company with powerful competitiveness and integrity, all built within the domestic market MEGA MART is the premier discount maga store in Korea, known for its competency in doing business on a large scale, while retaining that close knit community approach. With the powerfully competitive and innovative infrastructure that the company has been building over from 1975,
MEGA MART is now being recognized for its leading role in the business.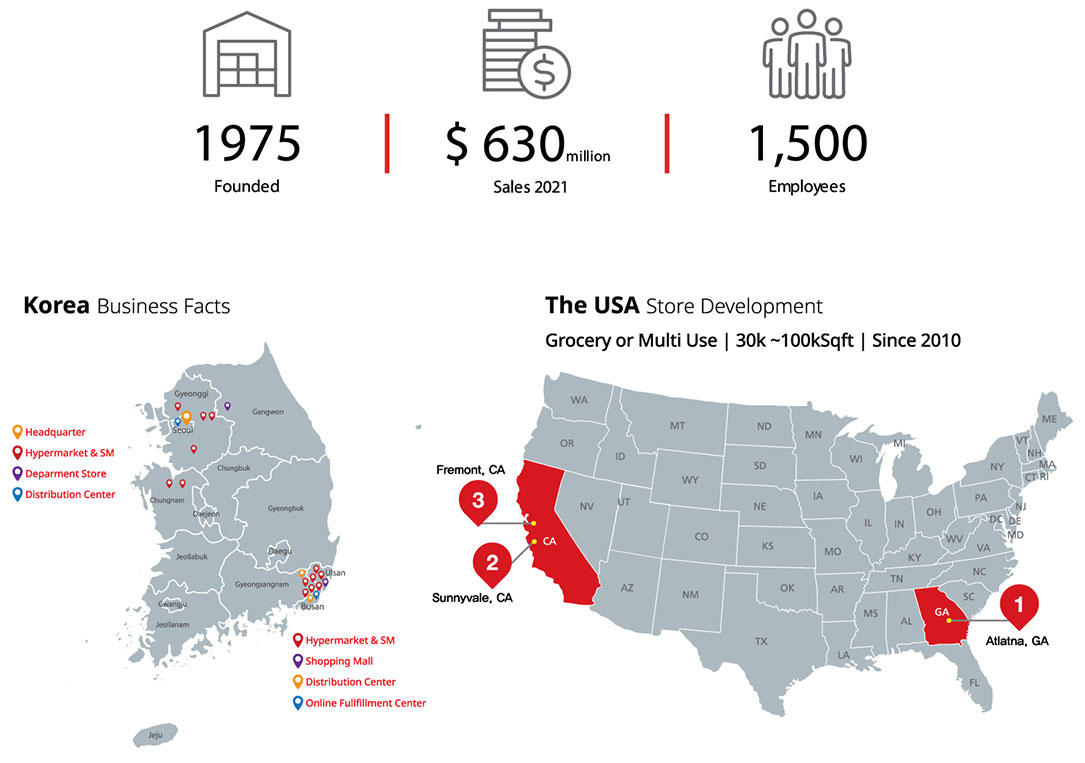 Our Business
Grocery Store

Food specialty grocery specialized in fresh products including produce, meat and especially seafood. (Mega Mart, ULSAN)

Food service

Food service based on Korean cuisine Korean dining : Feel 4 seasons of Korea Made of fresh ingredients directly from our store

Shopping Mall

Complex shopping mall suggesting a life style. Provides one-stop shopping experience from fashion and F&B to daily grocery.

Online Shopping Mall

Online shopping malls specializing in food, fresh food/processed food household goods/kitchen goods, etc.